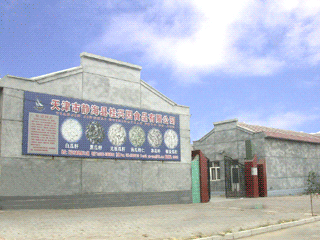 Tianjin Jinghai Guixingyuan Food Co., Ltd. is a private enterprise with import and export qualifications. It's a big manufacturer of producing and processing of agricultural products. In recent years, depending on the stable products quality and reliable supply, we have gain a prestige for our clients.
  The main products are series of pumpkin seeds, melon seeds, sunflower seeds, pine nuts, series of peanut products, series of beans products, series of vegetable products and series of canned foods, etc. The company has built up a wealth of experience in agricultural products business and has developed strong mutual beneficial relationships with customers all over the world that mainly from E.U., Japan, USA/ Canada, Asia, Russia, East European Countries, Middle East and Australia/New Zealand.
  Being a green products manufacturer, With Non-pollution material, fine processing, advanced equipment,convenient transportation,best reputations, complete quality guarantee system and flexible marketing method, all of these advantages enforce the confidence of the clients on Guixingyuan since we entered the international market.By the virtue of great support from every colleague, especially overseas customers, the company will achieve the development at full speed.